Adrian Ratnayake
Executive Director
As a former CEO of a technology training and job placement firm, Adrian founded Transcend IT with extensive experience in teaching, training, earned income models, mentoring and job placement. Prior to his role as CEO, Adrian has served as a teacher at various technology colleges and was an independent consultant for various Fortune 1000 companies working with them on technology hiring practices and process improvements. This experience combined with his passion for career development, peer coaching and inclusive hiring practices for those underrepresented in the IT industry is what drives Transcend IT's mission. We engage our participants in innovative ways and strive to empower them with the knowhow and skills to make long term meaningful changes in their careers and personal lives.

What I like best about being part of Transcend IT...
Seeing the amazing transformation that is made in our participants in just a few short months of engaging in our programs.

What excites me about my role...
Developing innovative programming and partnership models to help Transcend IT impact our participants and community.

Let's get in touch If...
You would like to learn more about Transcend IT. I am always interested in learning from others, sharing ideas and collaboration.
Email: adrian@transcendit-mn.org
---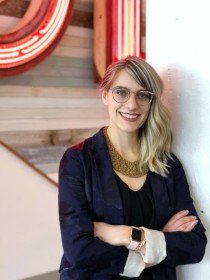 Kathryn Nordhagen
Director of Advancement
As a connector of people and ideas, Kathryn Nordhagen has thrived in a wide range of roles and organizations throughout the nonprofit sector in the Twin Cities. Whether it is organizing her neighborhood around issues that matter most to them, serving on a board of a nonprofit, or fundraising for a cause, Kathryn commits her personal and professional life to community building. As a development professional, she is able to bring her holistic experience to the table to create intersectional solutions within strategic planning and her day to day leadership. Kathryn is passionate about working towards solutions to wicked problems through community engagement, holistic thinking, and building strong relationships across systems.
What I like best about being part of Transcend IT...
Building relationships across sectors and communities.

What excites me about my role...
Connecting people with what they are passionate about, from a participant in a new role that they love, all the way to our amazing donors who want to be a part of this transformational work. 
​​​​​​
Let's Get in Touch If...
You see opportunity for us to work together! This work can only be done through collaboration and partnerships, so if you see an opportunity for a relationship with us, let's connect!
Email: katy@transcendit-mn.org
---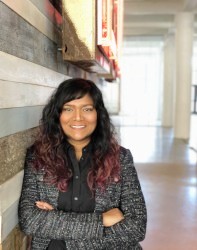 Amintha Ratnayake
Director of Career Education
Amintha Ratnayake combines her 17 years in the IT field and her passion for people and empowerment into her position as Director of Career Education. Her career in the IT industry started humbly with installing hardware and she worked her way up to becoming a Network Administrator, which she has been for the past 10 years. Amintha knows firsthand the impact that a career in technology can have on a life, and brings this experience with her into her new role. Through volunteering at various nonprofits as well as her 16 years working at HCMC in their IT Infrastructure department, Amintha has always had a knack for living and working within her values. With the lived experience as a woman of color who has worked her way up within the IT field, she has an in depth understanding of what it takes to build a more diverse workforce and the importance of bringing this mission into reality.
What I like best about being part of Transcend IT...
the platform to help people empower themselves

What excites me about my role...
See the transformations first hand and seeing the moment that something that seemed complicated starts to make sense
​​​​​​
Let's Get in Touch If...
You want to know more about the program and talk about how it is like to work in IT!
Email: amintha@transcendit-mn.org
---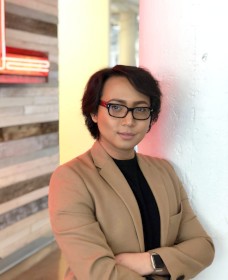 Saksham Rai
Communications & Program Specialist
Saksham is a communications and program development professional from Nepal who played a key role in reviving and developing a program for LGBTQ international students at the University of Minnesota Twin Cities. He has worked as an educator to provide holistic engagement opportunities and mentor future international leaders. To him, a communicator is one who creates agency to access resources and opportunities through effective messaging and creating a brand. His work has always grounded itself in the narrative of intersectionality and lived experience in the work of advocacy and equity – emphasizing on the significance of cultural exchange for positive and sustainable representation of a diversifying culture— especially in today's work place.
What I like best about being part of Transcend IT...
The prospect of building a program from the ground up and tailoring it to serve an underserved section of society to truly reflect inclusion and equity.

What excites me about my role...
Creating an infrastructure to sustain the efforts of the organization to reach out to our audience and to establish a presence as thought leaders.

Let's Get in Touch If...
You would like to know more about our work or to share and exchange ideas!
Email: saksham@transcendit-mn.org