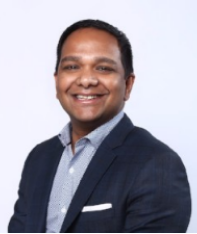 Adrian Ratnayake
Executive Director
As a former CEO of a technology training and job placement firm, Adrian founded Transcend IT with extensive experience in teaching, training, earned income models, mentoring and job placement. Prior to his role as CEO, Adrian has served as a teacher at various technology colleges and was an independent consultant for various Fortune 1000 companies, working with them on technology hiring practices and process improvements. This experience combined with his passion for career development, peer coaching and inclusive hiring practices for those underrepresented in the IT industry is what drives Transcend's mission. We engage our participants in innovative ways and strive to empower them with the know-how and skills to make long term meaningful changes in their careers and personal lives.

What I like best about being part of Transcend IT...
Seeing the amazing transformation that is made in our participants in just a few short months of engaging in our programs.

What excites me about my role...
Developing innovative programming and partnership models to help Transcend IT impact our participants and community.

Let's get in touch If...
You would like to learn more about Transcend IT. I am always interested in learning from others, sharing ideas and collaboration.
Email: adrian@transcendit-mn.org
---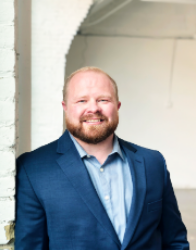 Eric Begin
Sr. Director of Operations
As a natural leader with an entrepreneurial spirit and a high interest in technology, Eric joins the team with an organizational development style that complements Transcend's mission. He has 15 plus years of experience in leadership and personnel development across multiple industries. He has been successful in a managerial role in the automotive industry, owned and operated a career placement agency and also headed a career technology placement company as their director. Eric makes it his professional and personal mission to help build dynamic infrastructures, serve people and mentor them in their career paths. He brings a curated perspective to Transcend. His immense knowledge helps bring change to existing systems and mobilize efforts toward representation, equity and addressing opportunity gaps for underserved communities.

What I like best about being part of Transcend IT...
The opportunity to mentor and help those gain the future they want in the technology industry. 

What excites me about my role...
The opportunity to synthesize my passion for technology and mentoring people to achieve the success they want in their careers and financial stability for their families.

Let's get in touch If...
You believe there is an opportunity to collaborate and create. I am always open to new perspectives and innovative ideas that can build a better technology ecosystem.
Email: eric@transcendit-mn.org
---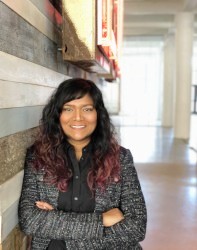 Amintha Ratnayake
Director of Education
Amintha Ratnayake combines her 17 years in the IT field and her passion for people and empowerment into her position as Director of Career Education. Her career in the IT industry started humbly with installing hardware and she worked her way up to becoming a Network Administrator, which she has been for the past 10 years. Amintha knows firsthand the impact that a career in technology can have on a life and brings this experience with her into her new role. Through volunteering at various nonprofits as well as her 16 years working at HCMC in their IT Infrastructure department, Amintha has always had a knack for living and working within her values. With the lived experience as a woman of color who has worked her way up within the IT field, she has an in-depth understanding of what it takes to build a more diverse workforce and the importance of bringing this mission into reality.
What I like best about being part of Transcend IT...
the platform to help people empower themselves

What excites me about my role...
See the transformations first hand and seeing the moment that something that seemed complicated starts to make sense
​​​​​​
Let's Get in Touch If...
You want to know more about the program and talk about how it is like to work in IT!
Email: amintha@transcendit-mn.org
---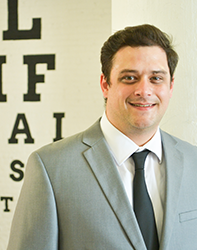 Rob Joles
Recruiter
Rob has been working as an IT Recruiter for the past 5 years. It was at that time he discovered his passion for providing people with an opportunity to improve their lives and advance their careers through training and continuing education. In his previous position Rob was recruiting prospective students looking to start training in network engineering, web development, and project management. He also helped with placing these students with Fortune 1000 companies throughout the U.S. Before working as a recruiter Rob worked as a restaurant manager and commercial and residential painter. Rob is a strong believer in Transcend IT's vision and that teamwork, motivation, accountability, and serving the community are the keys to both personal and professional success. 
What I like best about being part of Transcend IT...
Providing people with an opportunity to break into the IT industry and achieve their personal and professional goals.

What excites me about my role...
The opportunity to help develop new IT professionals and provide a pathway to success.

Let's Get in Touch If...
You want to learn more about what Transcend IT can do to help you achieve your goals!
Email: rob@transcendit-mn.org
---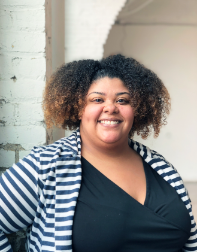 Angela Anderson
Development Associate
As a Minneapolis native, Angela Anderson has been volunteering and organizing across the Twin Cities for over a decade. Her commitment to activism, social justice and equality for minorities has pushed beyond the picket lines toward a career in the non-profit world. She brings her years of experience in grassroots and high-level fundraising to take a nuanced approach to serving Transcend's niche demographic. Angela finds her position as a Development Associate at Transcend IT is her most rewarding position thus far.  
What I like best about being part of Transcend IT…
Helping individuals access the opportunity to create systemic change and sustainable wealth for generations. 

What excites me about my role…
Accessing new and untapped resources to generate capital. 

Let's get in touch if…
You would like to exchange ideas on Development and Fundraising.
Email: angela@transcendit-mn.org
---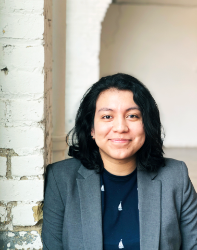 Brenda Beltran
Lead Trainer
Working various jobs from fast-food to retail to unloading semi-trailers in a warehouse, Brenda knew manual labor and sitting at a cash register all day wasn't something she wanted to do for the rest of her life. Having minored in Computer Science in college, she found her calling in IT and not long after joined Transcend's family! With a focus in Network Engineering, she hopes to spread her knowledge and teach those willing to change their lives for the better.  She loves to teach because her specialty is to 'make usually difficult complex concepts unusually easy to learn and understand'.
What I like best about being part of Transcend IT...
Teaching and seeing trainees getting placed after months of hard work and seeing how their lives improve!

What excites me about my role...
To take her teaching to new horizons and working on projects to help companies customize their training.

Let's get in touch If...
You want to learn more about our training or how to pursue a career in IT.
Email: brenda@transcendit-mn.org
---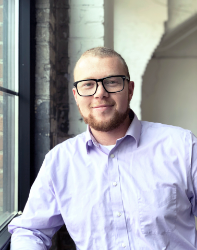 Adam Laursen
Systems Analyst
Adam, Transcend's IT Support Specialist, is a United States Air force Veteran who, when not standing for our freedom, is feeding his lifelong passion for all things technology related. He began his IT career at the age of 12, growing an online following, building websites, practicing graphic design, and teaching tech-curious peers to do the same. Other passions include travel and photography, gaming and creating.  At Transcend, he supports our participants and trainees with curriculum and LMS management. As a strong believer in reinventing yourself, both personally and professionally, he is excited to make connections, provide skills training to our participants.
What I like best about being part of Transcend IT…?
Being able to provide support for the growth of our students to get out and get placed in a life-changing position.

What excites me about my role…?
Seeing a participant go from point A to B and becoming an IT expert.

Let's get in touch if…
You are looking for a once in a lifetime training opportunity as a first step into the IT industry.
Email: adam@transcendit-mn.org
---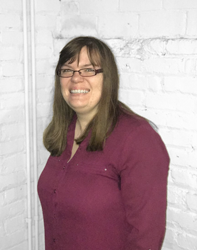 Svetlana Shetinina
Research and Development Specialist
Joined the ranks of Research and Development in a quest to satisfy an overwhelming desire to know and grow in the areas of Network Engineering. Having spent years imbibing all things IT; Svetlana brings a passion to training and a desire to share her knowledge base with those who share a common interest. Creating curriculum and investigating industry trends; Svetlana is able to assist Transcend with the execution of its ever evolving mission to train; teach; and empower those who long to be successful in the field of Technology. With a background seeped in training; personal and professional development; we are pleased that Svetlana chose to lend her skills to Transcend IT. Her incredibly unique portfolio; coupled with tenacity; have created a leader willing to challenge the norm and tackle the barriers in the world of Information technology.
What I like best about being part of Transcend IT...
Spending time with people who are as passionate about technology and development as I am.

What excites me about my role...
Doing something that I love, learning, growing every day, and helping other people develop in their pursuit of an IT career.

Let's get in touch If...
Want to know more about the program and what we offer.
Email: svetlana@transcendit-mn.org