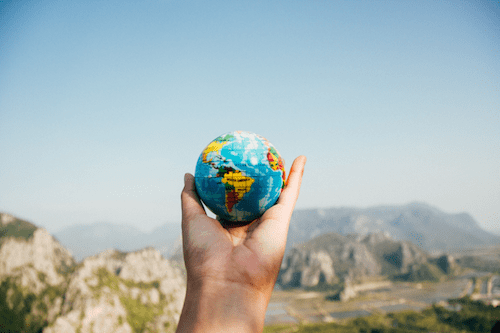 June 1991 – The year my family moved to Minnesota from Sri Lanka.
Almost as if being pushed into a new era in the blink of an eye, Inver Grove Heights- Saint Paul, became my new home. With little to no comprehension of a new world, as a 13-year-old immigrant, I thought the Twins won the World Series every year and that Halloween meant we had two feet of snow!
Transitioning into middle school and high school, I found myself in a real-life version of the American TV series I grew up watching in Sri Lanka. Mainly, I saw the hierarchy, and I found myself placed in the category of the foreign Sri Lankan kid with an accent. Not only did I have to navigate a new place, but I also had to mold a new identity. It was only upon reflection as an adult that I was able to see how much I had to adapt to live the American Dream.
From a very young age my interests were rooted in entrepreneurial ventures— whether it was fixing computers for neighbors or organizing my friends into a lawn cutting service. By the time I was in high school, I had developed a knack for technology and business, so an IT Consulting company as my first venture just made sense. I was naturally inclined to teaching and helping others, which became an integral aspect of this first venture as well.
In 2001, I successfully co-founded Aston Technologies with my best friend. We taught my friends and their friends how to work with Cisco systems and various Networking products. Before we knew it, our trainees were new friends, found through recruiting and a successful business had flourished. With this newfound success, I knew it was time for me to share my success with others. At 39 I retired from my venture and refocused on my next adventure of addressing a gap I had been thinking about for years. It was as personal a step as it was professional. I had set the rules for the game myself, and with that mindset I planned to remodel how we approach diversity and equity work.
There really isn't a reason why women and people of color represent less than 25% of the networking and systems jobs in the IT industry. Network and Computer Systems is a field within IT where the highest gender and racial disparity prevails. When looking at the work to be done and what impact I could have, I saw a two-pronged approach that was necessary to address this problem. First, to increase pathways to specialized training for those who currently lack access. Second, to understand and innovate new ways to hire and retain diverse talent. Companies are now more than ever looking critically at their own hiring practices and overall cultures to continue to have a competitive edge as our workforce grows in diversity.
Transcend IT was born out of the need for an organization that was addressing this problem from both sides of access to training and changing the way companies hire. That's where our training and job placement model came into being. We designed a customizable training program that works for a range of individuals from those just starting out in their career, all the way to those who are looking for a career shift into a high demand field. It was also crucial for us to have a dedicated placement arm so that individuals could focus on their skills instead of the job search.
With this mission and work, I was inspired by the rise in the social enterprise model. Social enterprise can be organized in any number of ways including, for-profit, non-profit, combinations of the two, or the new public benefit corporation designation. With all the ways to build an entity, the legacy that a non-profit provides completed my vision for this work— Having this mission grow beyond myself as a CEO and bringing in passionate individuals in the form of a board to guide this mission forward was key.
To simplify our model and solution, we see opportunity lies in access, and access comes with privilege. To see more people of color and women in IT, access is the biggest barrier to tremendous opportunity. We see ourselves as a key part in realigning this opportunity and access for individuals. It doesn't stop with the individual, we see the need for an overall cultural shift. We see the tides changing and are energized to be a part of a more engaged ecosystem of employers, educators, and community resources.
There are many great organizations in the Twin Cities pushing the conversation of diversity and inclusion, and Transcend IT is proud to be a part of such an amazing ecosystem of collaboration and innovation. With over 30 participants currently in our program and the vast network we've been able to create, we are set to do exactly what we intended to – Connect, Empower and Transform.