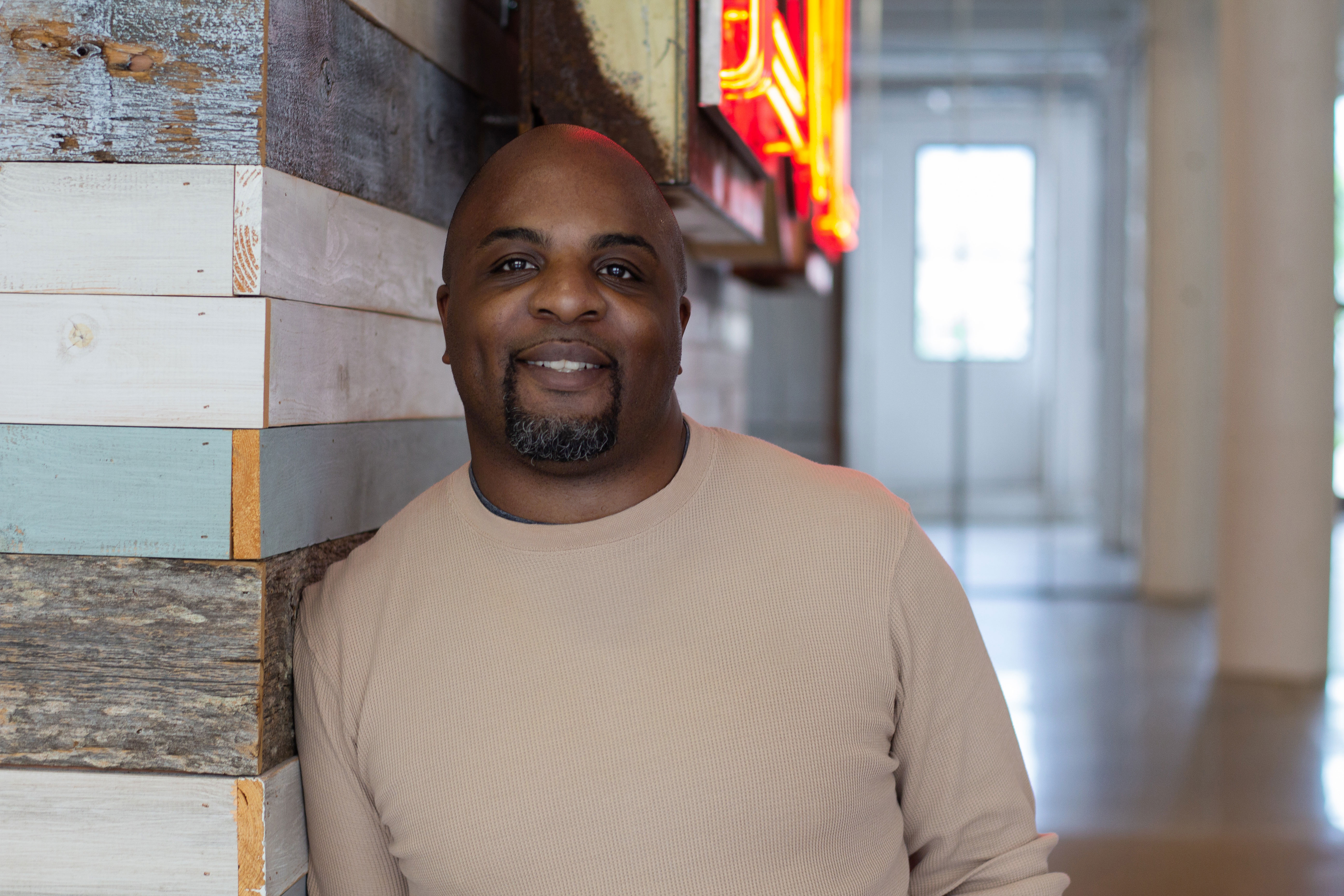 As an African American man growing up in Mississippi, life wasn't easy, but his family of nine siblings was happy. "My mother basically raised all of us. Back then you could afford to have one bread earner in the house," said Ball. "She always showed up to school-related visits, good or bad," he added laughing.
Gregery Ball moved to Minneapolis when he was 18 and started his career in healthcare. "Growing up in Mississippi, you really didn't know anything else. Once you venture out and see that the world is different from where you are living, you sit there and say I'm not raising my kids there."
In a quiet suburb in Minnesota, Ball has found a home for himself and his family. As welcomed as he felt as a black man for the first time in his life, there were biases he faced as a professional of color. This came in form of roadblocks in his career, where he saw his white peers moving up the ladder more quickly than himself. "We are tired of being seen as the underdog— we're not. We are capable professionals as talented and smart as any other," he said.
Minnesota's workforce is seeing a problem in retaining its professionals of color. In the research survey published in Retaining Professionals of Color, 2016 Key Insights Preview conducted by Make It. MSP consisting of 65 focus group participants and 1228 survey participants, the principal reason for professionals of color leaving the Twin Cities was due to the lack of diversity and culture in the workplace. Bias, and lack of promotional opportunities were also at the top of reasons for professionals of color leaving Minnesota.
"The problem is [sic] if you look at how the structure of leadership is built— the infrastructure— you barely see any people of color in decision making roles. So where is the diversity?" said Ball. As his frustration grew with lack of opportunity to ladder from his position as a cash out specialist for 10 years, Ball switched to IT to advance professionally and explore a field he would have never considered as a career path.
As a child Ball was interested in video games like every other child, but he also showed an interest in learning how to take apart electronics and put them back together. However, IT never seemed like a career prospect for him. Though he was apprehensive, he wanted a better life for his family and knew that building his technology skills could get him there. "I figured that I should learn something to teach my kids which would excite them and keep their attention because they love electronics," he said.
As the market expands and competition grows, retaining talent is surfacing as a critical problem. 87% of employers are starting to realize retention as a critical priority, according to a study by Future workplace and Kronos. U.S. Companies are failing to address the lack of advancement opportunities and value in employee mobility. Hence, trends point toward why professionals are moving jobs within a year or moving away.
Hiring and retaining professionals of color and women is now increasingly becoming an effective recruiting strategy to maximize innovation and talent. It becomes vital for companies to revisit their hiring practices, reassess the makeup of their leadership, demonstrate and commit to diversity, and learn perspectives of women, people of color and underrepresented groups to engage employees. Adopting of whole personhood values and practices like mentorship and unconscious bias training decrease turnover and foster a healthier, inclusive workplace. This guarantees competitive edge in the market. For instance, more companies are starting to adopt social and cultural point of view as a business strategy, garnering goodwill and enhanched public interactions.
Ball, a hardworking father, and husband, has dedicated his career to give his wife and two kids the best life possible. At age 40, an IT desk side support specialist for three years for the City of Minneapolis, Ball hopes to advance into a network analyst position soon. By seeking opportunities and training outside his workplace through organizations like Transcend IT he is able to address the gap hampering his career goals and plans for his family.