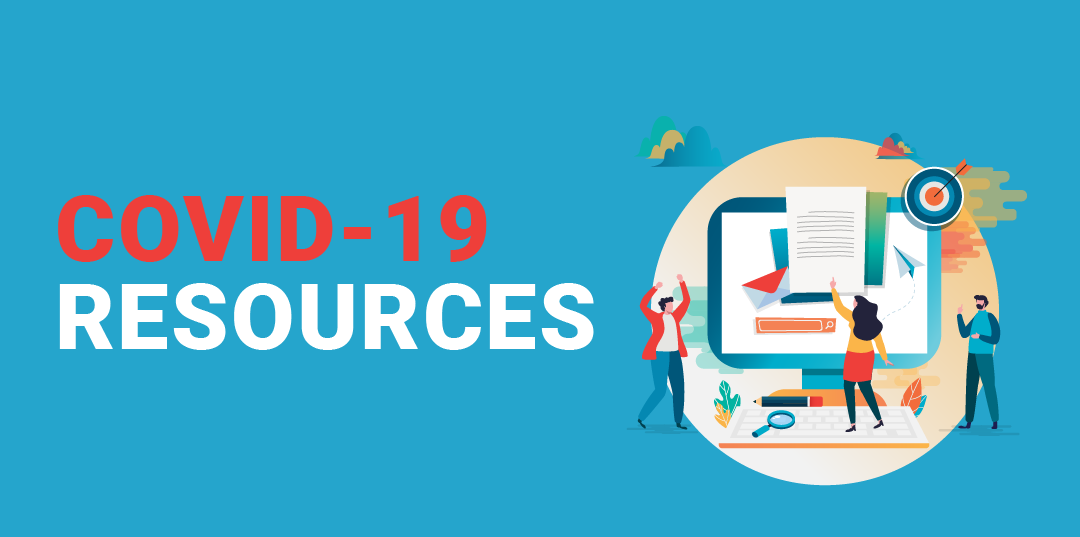 Community Resources During COVID 19 
Updated: 30 March 2020
Because the situation surrounding the outbreak is rapidly evolving and the information is changing as the government, healthcare, schools, and business adjust I will do my best to update this guide as new resources become available. If you have an immediate need for assistance or have questions regarding the below resources please reach out to Melissa Skow on Teams or via e-mail.   
Employment-Related Issues: 
MN Unemployment Dept program is ready to assist workers who can't work, workers who have had their hours reduced, and workers who have lost their jobs as a result of the COVID-19 pandemic. Please use the link below to apply for unemployment due to reduced work hours or loss of employment. 
https://www.uimn.org/applicants/needtoknow/news-updates/covid-19.jsp 
Home Internet Issues: 
If you do not have access at home, or cannot afford to maintain it, but need it the internet for work or school, there are several options available through providers: 
Comcast: https://www.internetessentials.com/covid19 
Access from AT&T: https://m.att.com/shopmobile/internet/access/#!#startedStep 
Food Assistance: 
If you are in need of food assistance please note, multiple food pantries are now only offering drive-up services. Meaning they will load your vehicle with a few bags of prepackaged food. Please use this link below to find your nearest food pantry and current policies for COVID 19. If this at all seems overwhelming please reach out to Melissa Skow via teams and she can assist you. 
http://www.hungersolutions.org/find-help/ 
Serenity Shelf 
Whether you find yourself in a temporary season of need or something more long term – we are here for you! Join us every Friday for fresh produce and other groceries, a delicious meal, and great fellowship! Bring home as many bags full of groceries as you need for the week. 
https://serenityvillagecc.org/event/serenity-shelf/?instance_id=19649 
Valley Outreach: https://valleyoutreachmn.org/ 
White Bear Lake Food Shelf: https://whitebearfoodshelf.org/ 
Merrick Community Services: https://merrickcs.org/ 
Mahtomedi Food Shelf: https://www.stjudeofthelake.org/mahtomedi-area-food-shelf/ 
Neighborhood House: http://neighb.org/ 
HealthCare: 
If you think you may have COVID 19 call your health care provider. If you do not have a health care provider you can use the below free assessment through Virtuwell. If your Dr says it's necessary to get tested for COVID 19 they will direct you to one of MN's drive-up clinics for testing. The testing is free but the care for COVID 19 is not.  
https://www.virtuwell.com/treatment/coronavirus 
MNsure is offering a special enrollment period (SEP) for qualified individuals who are currently without insurance in response to the potential growth of coronavirus (COVID-19) cases. This SEP will allow uninsured individuals 30 days to enroll in health insurance coverage through MNsure. This SEP runs Monday, March 23 through Tuesday, April 21. 
https://www.mnsure.org/new-customers/enrollment-deadlines/special-enrollment/covid19-sep.jsp 
Federal Tax Filing: 
Federal government has extended the filing deadline until July 15th, 2020.  
https://www.irs.gov/newsroom/tax-day-now-july-15-treasury-irs-extend-filing-deadline-and-federal-tax-payments-regardless-of-amount-owed 
United Way COVID-19 Response and Recovery Fund:
If you or someone you know is in need, dial 2-1-1 or text the letters MNCOVID to 898-211. Learn more about how United Way is continuing to support the community during this difficult time at the link below.
https://www.gtcuw.org/
Children's Resources: 
Because of school closings, many educational companies are offering FREE subscriptions. Below is a link with each company and what they are offering: 
http://www.amazingeducationalresources.com/ 
Child Care Resources for Essential Workers 
- Essential Worker Child Care Hotline 651-297-1304 
- YMCA 612-230-9622 
- Parents Aware 1-888-291-9811
Free Lunch for Children: 
Many businesses are offering free bagged lunch for children while school is off. I will try and find a better list later today but for now, here is a list 
https://kstp.com/coronavirus/list-of-restaurants-offering-free-lunches-while-schools-are-cloased/5674954/ 
Saint Paul Public Free School Lunch during COVID19 
https://www.spps.org/Domain/16201 
Minneapolis Public School Free School Lunch during COVID19 
https://nutritionservices.mpls.k12.mn.us/covid19 
Anoka Hennepin Schools  
https://www.ahschools.us/domain/11880 
Minnetonka Schools  
https://www.minnetonkaschools.org/district/programs/health/coronavirus-response 
Wayzata Public Schools 
https://drive.google.com/file/d/1mVLK5ydWHtEs7RkRhFC2D1uETo4cINBq/view 
Eden Prairie Schools 
https://resources.finalsite.net/images/v1585320373/edenprorg/ejmg2vjwhxcg22mpddzv/FoodForKidsFlyer.pdf 
Edina Public Schools  
https://www.edinaschools.org/site/Default.aspx?PageID=5122 
Financial Assistance:
Keystone Community Services https://keystoneservices.org/ 
Neighborhood House http://neighb.org/ 
St Andrews Community Resource Center https://www.saintandrews.org/serve/serve-care-locally/community-resource-center/?fbclid=IwAR0tIXSgOFX5iZKwNvj1JMTocM_O2S6u9ZtDbSuDhEqhoaXjKCygG1LryIg
Salvation Army https://centralusa.salvationarmy.org/northern/social-services-office-washington/programs-and-services/?fbclid=IwAR2Gu42ounBXj8j6sJYmB4UmBxNeOZ4PVRt1Xe2ZXvFoTIOHAWmQVKVw52c
Valley Outreach https://valleyoutreachmn.org/ 
Ramsey and Washington County are still accepting applications for services like emergency assistance and food stamps. Please go to applymn.dhs.mn.gov to apply. 
Jobs/ Places Hiring 
Target https://corporate.target.com/careers/ 
US Bank https://www.usbank.com/careers/index.html 
Amazon https://www.amazon.jobs/en/ 
Cub Foods https://www.cub.com/community/careers/store-jobs.html 
Walmart https://careers.walmart.com/